Africa Fund
On 8th September 2018, St Margaret's Parish launched an Africa Fund to finance the education of four young men from Ghana in West Africa. They are:
Bayodzeba Stephen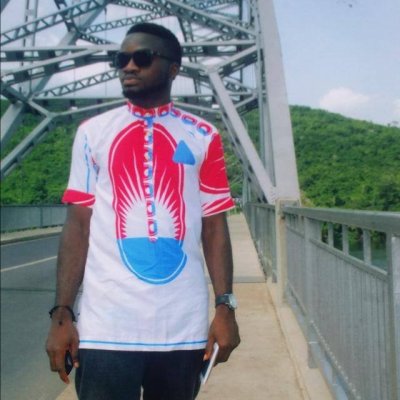 Stephen is in the final four semesters of a degree program in Industrial Art (Textiles) at Ho Technical University, Volta Region, Ghana.
Ali Latif
Name: ALI LATIF; Age: 21; Gender: Male; Town: Techiman, B/A; Parents: Mr and Mrs Ali. My father died when I was in primary five. Is left with my mother; School: Tanoboase Fr. Martin Primary and Junior High School; College: Atebubu; Course: B.Ed. Geography and History, Education; Activities: Am a sportsman. I was the best goalkeeper at Senior High School from year 1-3; Aims/ hope: Getting a brighter future.
2018, September: Latif has been admitted to a course at the Atebubu College of Education (Ghana), leading to a Bachelor of Education degree.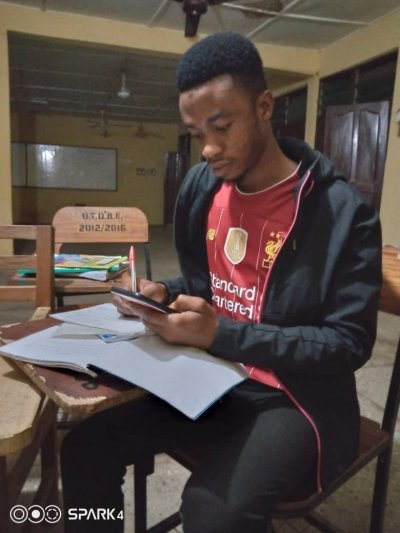 Photo taken September 2020.
Alankpari Habib
My name is ALANKPARI HABIB. Am 24 years old and visually impaired. I come from Kulunso in the Northern Region of Ghana. I had my Senior High Education at Wa this year 2018 in the Upper West Region of Ghana. University of Education (Winneba) is where I dreaming to go and study Political Science and History. Hoping to be a lawyer one day if the support is there. Thanks.
2019, July: Habib has been admitted to the University of Cape Coast (Ghana) to pursue the Bachelor of Education (Arts) Programme.
Ambrose Amankwaah Emmanuel
I am called AMBROSE AMANKWAAH EMMANUEL. I am a Ghanaian by Birth and Nationality. I was born on the 1st September 1998 to Mr. Luwanga and Mad. Christiana Manu, both Christians. I come from Mpasatia Atwema mponua district of the Ashanti region. I am graduated Arts student of Mpasatia Senior High Technical School.
Due to my results performance these are the scored. SOCIAL STUDIES, B3 GOOD; ENGLISH D7 PASS; MATHEMATICS B3 GOOD; INTEGRATED SCIENCE B2 VERY GOOD; CHRISTIAN RELIGIOUS STUDIES B3 GOOD; ECONOMICS B3 GOOD; HISTORY C4 CREDIT; TWI (ASANTE) B3 GOOD.
2019, May: Emmanuel has been admitted to Sunyani Technical University to pursue a three year programme leading to the award of HND Marketing.
"How can I help?"
If you would like to contribute to this fund for African students, please make a cheque payable to "RCDA Lerwick No. 2 a/c" and mail it to:
Africa Fund, 87 St Olaf Street, LERWICK, Shetland, ZE1 0ES.
Even more useful would be a monthly standing order through the bank. If we had ten people contributing ten or twenty pounds a month we could guarantee enough funds to see these students through the duration of their course.
Fr Ambrose will be happy to supply the bank details for a Direct Debit order. He can be reached through the parish e-mail: [javascript protected email address]
You can also make a cash donation using the wall-safe at the back of the church.
So far we have raised over TWELVE THOUSAND POUNDS in support of these students. Thank you!