Africa Fund
On 8th September 2018, Our Lady's Birthday, the Parish launched a fund to support four Ghanaian students the parish priest had known in a previous assignment in Africa. Three more students were added in 2021. To date, more than £30,000 has been raised to help these seven young men through their university education. Most of them are now approaching the completion of their courses and we will end this fund as a Parish Project in September 2023.
There is an annual fund raising campaign around Our Lady's birthday which involves the whole parish, but we have depended heavily on a dedicated group who have paid monthly contributions into the fund by standing order. We are always grateful for contributions, either by bank transfer (details on request) or by cheque payable to "RCDA Lerwick No. 2 a/c".
The following is an update on the seven students we have been supporting, and their progress in their courses.
1. B. Stephen (Completed 2021).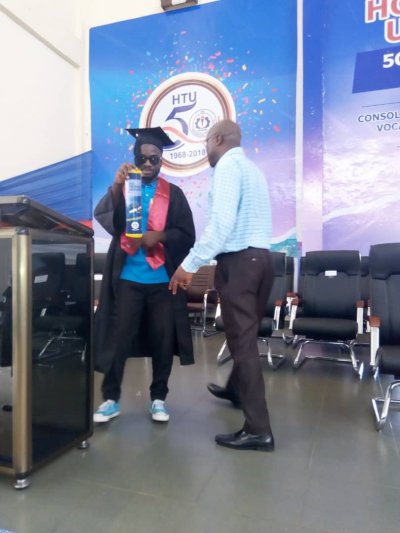 Stephen completed his course in the Department of Industrial Art (Textiles) at Ho Technical University in 2021 and is now trying to start his own business in designing clothing. He had earlier interrupted his studies because of lack of funds and the support from the Africa Fund allowed him to complete the last two years of his course.
2. A. Latif (Completed December 2022).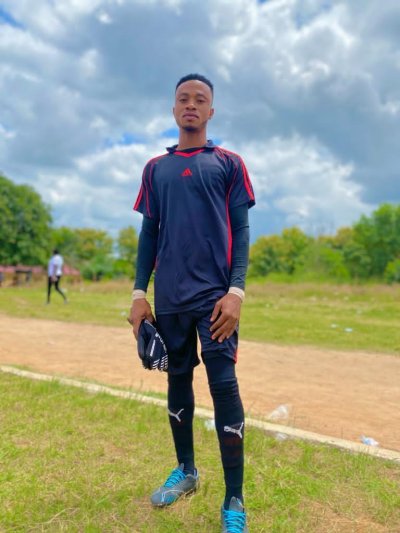 Latif has now completed his course at Atebubu College of Education and has graduated with a degree awarded by the University of Cape Coast. He is now doing his National Service in Ghana.
3. A. Habib Augustine (completing December 2023).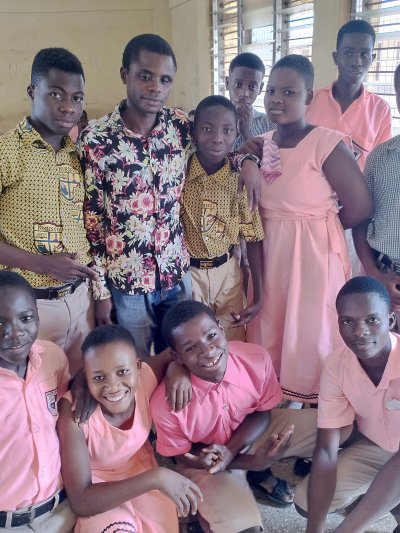 Augustine is now in his third year at the University of Cape Coast, studying for a B.Ed. (Arts) degree. In his final year he will have a semester of teaching practice in a secondary school. Augustine is a blind student and the help the Africa Fund has been able to provide includes recording equipment, a laptop adapted with text-to-speech software and braille sheets.
4. Ambrose A. Emmanuel. (Completing December 2023).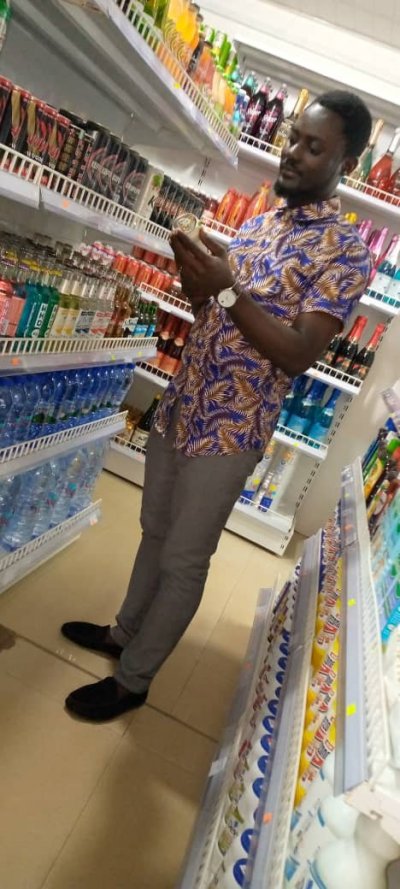 Emmanuel is now in his final year of a diploma course in Marketing at Sunyani Technical University. He will do a part time Pre-B.Tech. course on weekends next year while completing his National Service.
These are the four original students the parish set out to help in 2018. Pressing circumstances brought us three more who lost their benefactor while two of them were midway through their studies.
5. A. Atta Raymond. (Completed 2021).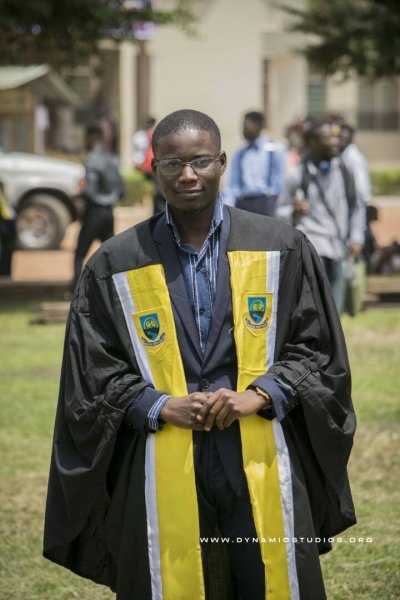 Raymond just needed help to get through his final year at the University of Energy and Natural Resources (UNER). He completed his course in Electrical and Electronic Engineering in 2021 and is now doing National Service.
6. A. Atta Rudolf. (Completed 2021).
Rudolf also joined us for his final year. He studied Geomatic Engineering at the Kwame Nkrumah University of Science and Technology (KNUST) and completed in 2021. He is now doing National Service in Ghana.
7. A. Atta Robert. (Completing June 2024).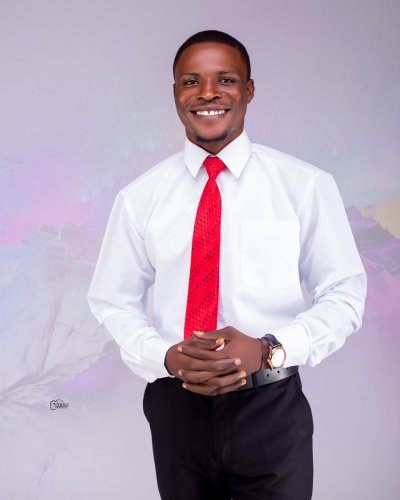 Robert is near the end of his second year of a degree in Banking and Accountancy at the Kwame Nkrumah University of Science and Technology, Kumasi (KNUST). He will be the last of our students to complete his course and is due to sit his final exams in June 2024.