100 years of St Margaret's
As reported in ii Shetland, August 2011.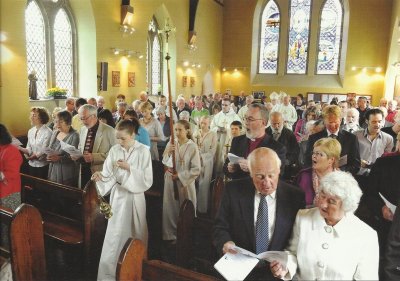 Words: Jennifer McLean
Photography: Malcolm Younger
The centenary of St Margaret's Church was celebrated with a special Mass on Saturday 2nd. July.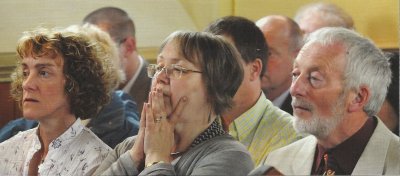 Around 120 parishioners and invited guests attended the service, led by the Parish Priest Father Anil Gonsalves, including former Bishop of Aberdeen, Archbishop Mario Conti, Bishop of Aberdeen, Peter Moran and Bishop Elect, Hugh Gilbert. Many ex-parishioners were also invited to attend.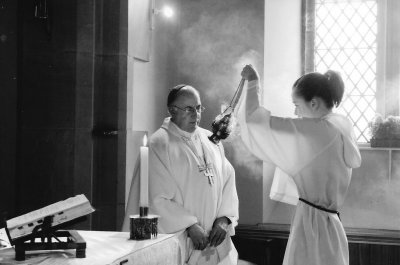 Other concelebrants were Monsignor Robert MacDonald from Inverness, former Parish Priest, Father Gerry Livingstone and Canon Leo Glancy, whose mother is from Shetland and still has relatives in Brae.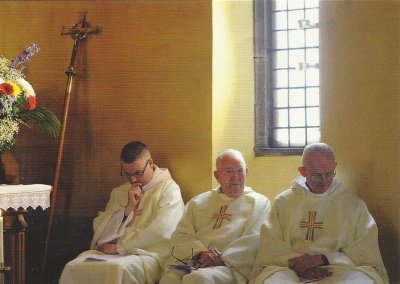 Members of other religious congregations from around Shetland also attended: Rev Elizabeth MacNab from the Episcopalian Church, Rev Ian Morrison from the Baptist Church, Chaplain of the Gilbert Bain, David Thaw, Tev Tom Macintyre from Church of Scotland and Superintendent of the Fisherman's Mission, Aubrey Jamieson.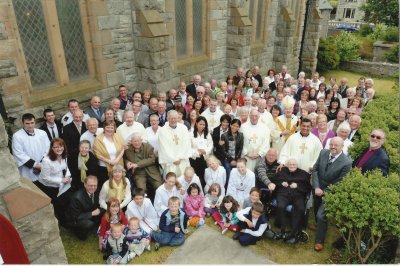 Also in attendance was Catherine Willn, whose grandfather was a stonemason who had helped build the church and Don Farquar and Lowrie Malcolmson, who had both worked on the refurbishment of the church in 1958.
In honour of the occasion, members of the church organised a weekend of events for the parish and invited guests to enjoy. On Friday 1st July Douglas Sinclair held a talk on Old Lerwick in the Shetland Museum and Archives which included a section on the history of St Margaret's.
After the Mass at noon, a buffet was held in the parish house and then a dinner dance that evening in the Town Hall. On Sunday a barbeque was held at St Ninian's Isle.
The centenary celebration was the culmination of three years of fundraising for Bala Children's Orphanage in Kenya and Aid to the Church in Need. As well as this, several church projects were undertaken by groups of parishioners to celebrate the event.
A new altar frontal was designed and made using Fair Isle patterns, embroidery and felting. A garden group was also put together to refurbish the church gardens.
A scrapbook featuring photographs telling the stories of the Parish events from the past 50 years has been made featuring the first priest to come to Shetland in 1860 and a booklet on St Margaret's history has also been produced.