Events
Farewell to Christopher Doig
We said farewell on 10th September to Christopher Doig who spent his pastoral placement on Shetland this summer.
Parishioner Marsali Taylor gave him a memorable send-off with an afternoon sailing in her boat around the island of Papa Little on the west coast. After an almost flawless summer (said to be the best summer weather in Shetland since 1943) we had something more typical of our islands: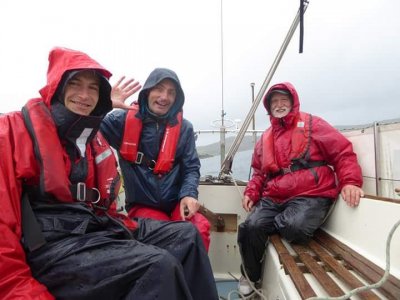 Pictured with Christopher (left) is Fr Seweryn Wasik, SJ (centre) and parishioner Neil Work.
Fr Ambrose had all altogether easier time looking after Isla in the cabin.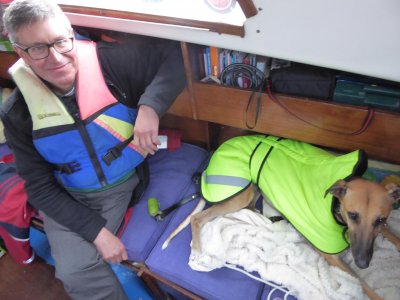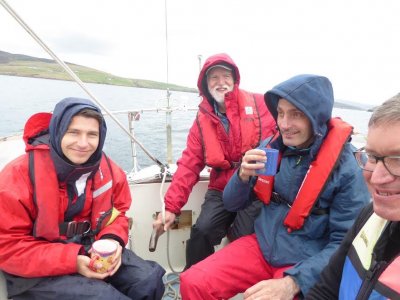 Christopher returns to his studies at Scots College, Rome, at the end of this month, with the prayers and good wishes of all the parish.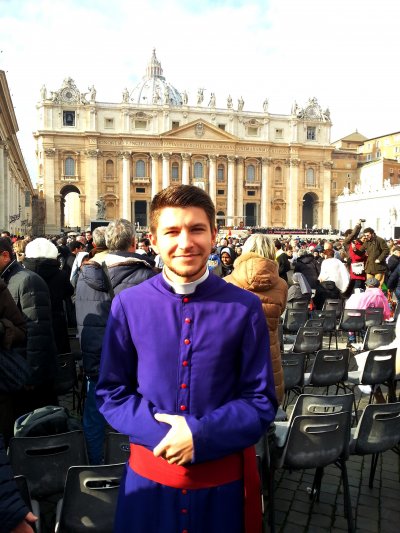 Lourdes Youth Pilgrimage, 6-11 October 2018
This event is being organised by the Dominican Sisters in Elgin. Further details below:
World Youth Day, 2019, Panama City
The only Scottish representation will be by Paisley Diocese. If you wish to attend please make contact with that diocese through their website.