Events
New Apostolic Exhortation
Pope Francis has issued a new Apostolic Exhortation, his third, with the title "Gaudete et Exsultate" ("Rejoice and be Glad"). In it, the Holy Father reflects on the call to holiness and how we can respond to that call in the modern world. The document is available as a C.T.S. pamphlet or in the following PDF file issued by the Vatican:
papa-francesco_esortazione-ap_20180319_gaudete-et-exsultate.pdf
Canon Bernard MacDonald, RIP
Canon Bernard MacDonald died on 4th April 2018 at Invergordon, he was 93. The funeral took place at St Ninian's Church, Inverness on Friday 13th April.
Canon Bernard born at Dufftown on Christmas Day 1924 and was ordained at St Mary's Cathedral, Aberdeen, in 1948. He served parishes in Aberdeen, Dingwall, Inverness, Wick & Thurso and Fochabers. After his retirement in 2003 he moved to Alness.
Bishop Hugh writes, "Canon Bernard will be remembered as a dedicated servant of the People of God in our diocese and as a wise, diligent, gentle man, a good counsellor, with a fine memory and an eye for the humorous, one of the pillars of the presbyterate. May he rest in peace!"
Bishop Hugh also announced the death of Fr Francis Davidson, O.S.B., formerly a monk of Fort Augustus and Headmaster of the Abbey School. He died at Ampleforth Abbey on 9th April 2018.
Rosary on the Coast, Sunday 29th April 2018, 3 p.m.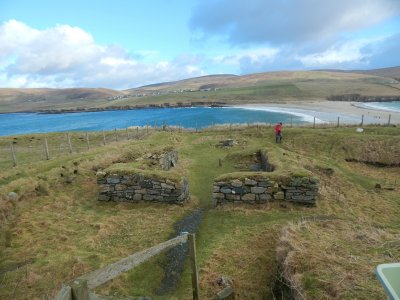 As part of this national initiative, a group from the parish will say the Rosary at the site of the medieval chapel on St Ninian's Isle, which is probably the oldest Christian site in Shetland. Meet at the car park at the end of the causeway at 2.30 p.m.
More than 200 groups around the coast of Great Britain have so far signed up for this event. For further details, and an interactive map of locations, see their website:
Mass on Fetlar, Monday 30th April 2018.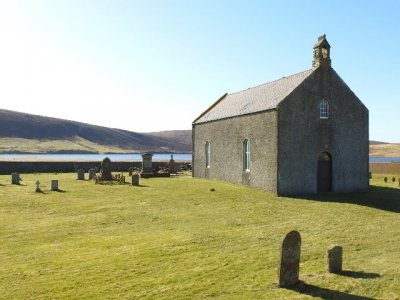 Through the kindness of the Elders and congregation, we will celebrate Mass in the Church of Scotland Kirk on Fetlar on Monday 30th April at 11.30 a.m.. This Mass is intended for scattered Catholic population in the North Isles (Fetlar, Yell, Unst) but is open to all. If you would like to explore the island a little I have three seats available in my car, returning to Lerwick by about 6 p.m.
Aberdeen Diocesan Pilgrimage to Poland, 9-16 July 2018
Bishop Hugh Gilbert, OSB, will be leading a pilgrimage to Poland this summer, centred on Krakow. There will be visits to Wieliczka, Wadowice, Czestochowa and Auschwitz. Please see the pdf file below for further details:
diocesan-pilgrimage-poster-1.pdf
Lourdes Youth Pilgrimage, 6-11 October 2018
This event is being organised by the Dominican Sisters in Elgin. Further details below:
World Youth Day, 2019, Panama City
There may be a group from Aberdeen Diocese attending WYD 2019. If you are interested please contact Gaynoll Craig ( gaynoll.craig@gmail.com ) by 31st April 2018.