Events
Summer Pilgrimage to Bressay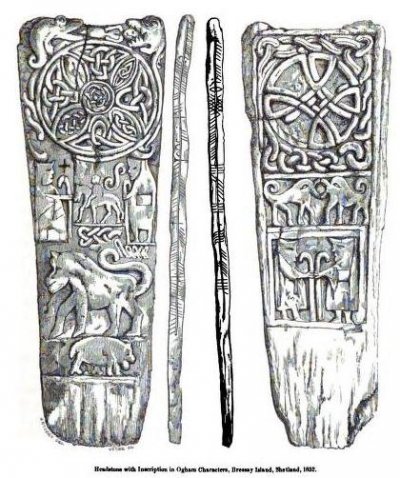 There will be a Mass at the medieval ruins of St Mary's Church, Cullingsburgh, at 3p.m. on Wednesday 14th August. This will be a Vigil Mass of the Assumption of Our Lady and will fulfil the holiday of obligation.
This was an early Christian site and the 10th Century Bressay stone was found near here in 1852. A replica has been erected in the kirkyard.
Meet at 1 p.m. at the beach for a picnic lunch. Three miles from the Lerwick - Bressay ferry. Map Reference: HU 521 423. (North East Bressay)
Seminarian on Summer Placement in Shetland
"I'm delighted to be here for my pastoral placement, and my first trip to Shetland, having just finished my first year of formation for the priesthood at the Pontifical Scots College in Rome. I am a 21 year-old from Elgin, and when I'm not studying philosophy or riding a Roman bus I enjoy music, art, and history. I'm looking forward to meeting you all and spending time helping around the parish!" - Aidan Matheson.
Chapel for one opens on Yell
Parishioners Anne and Peter Dobbing have opened an inter-faith chapel in the grounds of their B&B at Gutcher. The "Sixteen Chapel" has been constructed from recycled and gifted materials and has caught the imagination of the press since it is large enough only for one person. An article in "The Times" credits it with being the U.K.'s smallest chapel.
The chapel was blessed by Fr Ambrose on 1st June during an inter-faith garden party. It is open daily to anyone seeking a place for quiet prayer or contemplation. Location: The Old Post Office, beside the ferry terminal, Gutcher, Yell.
Mgr Robert McDonald, RIP
Monsignor Robert McDonald died in Dufftown Hospital at 11.20 p.m. on Thursday 14th February 2019, just short of his 90th birthday.
He was a much loved priest of the Diocese of Aberdeen and was a frequent visitor to Shetland, his last trip north being for the St Margaret's Centenary Celebrations in 2011.
May he rest in peace!
Death of JOHN GALLAGHER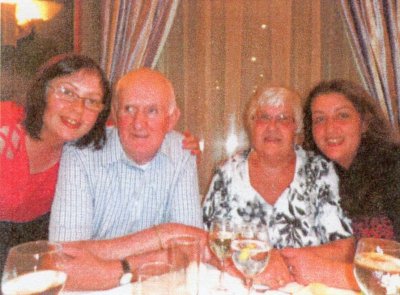 John Gallagher died on Tuesday, 19th February 2019, at Overton Lea Care Home, Levenwick. He was 75.
The funeral was at St Margaret's on 26th February at St Margaret's Church, with burial in Lerwick Cemetery, New Extension.
Originally from Dungloe, Co. Donegal, John had lived in Shetland since 1976. Aileen and family would like to thank you for your attendance, support and kindness at this time.
May he rest in peace.