Lerwick RC Parish Church
Welcome to the northernmost Catholic parish in the British Isles.  The parish of St Margaret and the Sacred Heart, Lerwick, covers the entire Shetland Islands and also serves the pastoral needs of the oil and gas industry, and ships putting in to Lerwick Harbour.
Mass Times for St Margaret's, Lerwick
The Church is now open daily from 9 a.m. to dusk Visitors to the parish are welcome, but please register through the Contact page, giving your name, Shetland address and contact phone number. This is necessary for contact tracing in the event of an outbreak of corona virus involving our church.
SUNDAY: 10.30 a.m. and 7.30 p.m.
Monday - No Mass.
Tuesday - 1 p.m.
Wednesday - 5.15 p.m.
Thursday - 1 p.m.
Friday - 5.15 p.m.
Saturday - 11.30 a.m. SUNDAY VIGIL MASS - 5 p.m.
Online Resources
For those who are self-isolating during this present crisis here are some Catholic websites recommended by parishioners to sustain you in prayer while you are unable to attend Mass:
EWTN, Sky Channel 588, Masses at 12 Noon, 6 p.m. and 11 p.m. from Alabama, USA.
* * * * * *
Parish Room & Chapel of Our Lady of Czestochowa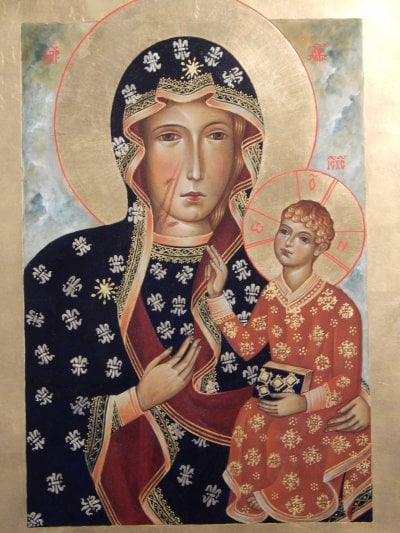 The Czestochowa Chapel, which is located within the Parish Room adjacent to the Church, is currently closed to visitors because of the Coronavirus outbreak.
The Catholic Church in Shetland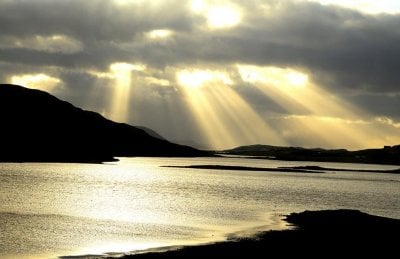 View from near the site of St Magnus's Church, Tingwall, which in the Middle Ages was the seat of the Archdeacon of Shetland.
You will find a brief history of the Catholic Church in the Shetland Islands on the blog page. Links will be added to this Home Page as new blogs are added:
Africa Fund
The Parish has adopted six students in Ghana and is funding their tertiary education. More details can be found on the AFRICA FUND page (see link, right) and on the Blog.