Photos
Shetland Pilgrimage, June 2021, YouTube Video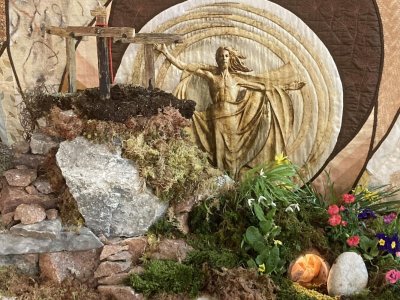 Voe Kirk, North Mainland.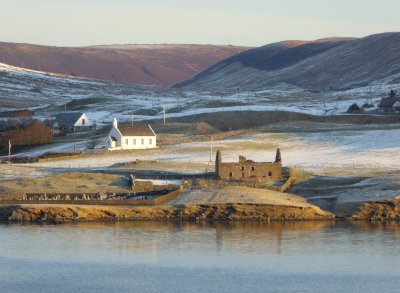 This kirk was closed in 2021 and is now being redeveloped for residential use. For about 25 years it was one of our Mass stations for parishioners in the North Mainland.
Papa Stour Kirk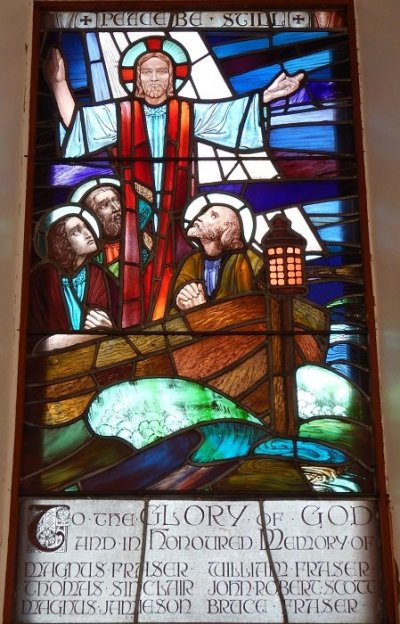 First world war memorial on the island of Papa Stour. We are currently using the kirk for a monthly Mass.
Easter in Lockdown, 2020
From Anne (Yell)
Ann, playing the Easter hymns at home.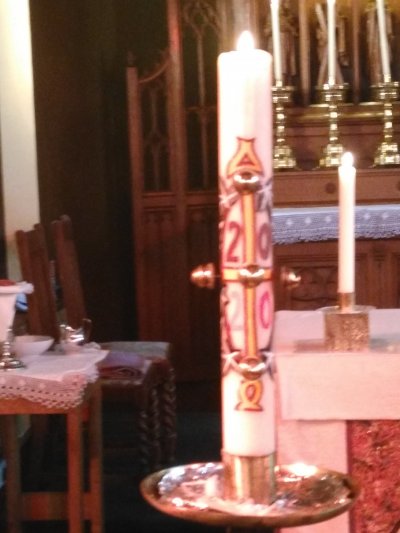 The Paschal Candle at St Margaret's, Easter Sunday 2020.
Bressay Pilgrimage, 14th August 2019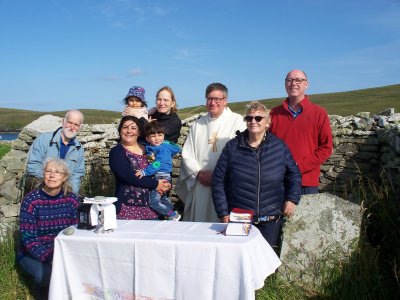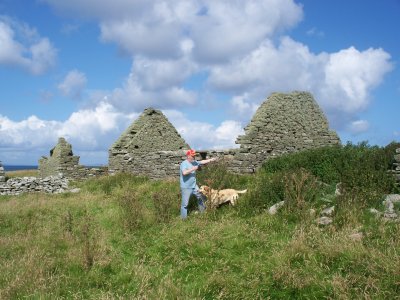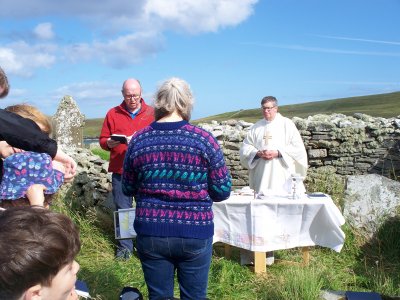 Fr Ambrose and Aidan Matheson enjoying the sea air with Marsali Taylor, 29 July 2019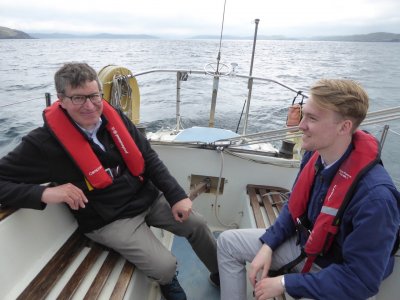 Visit of Fr William Damah, CSSp, (St Ninian's Isle and St Olaf's Church, Unst), May 2019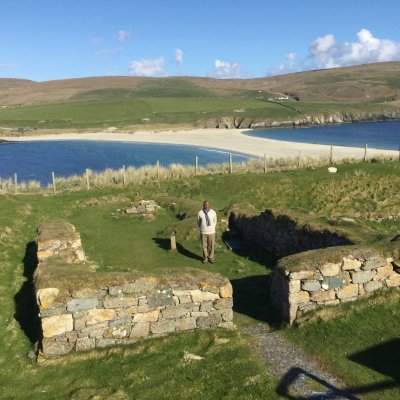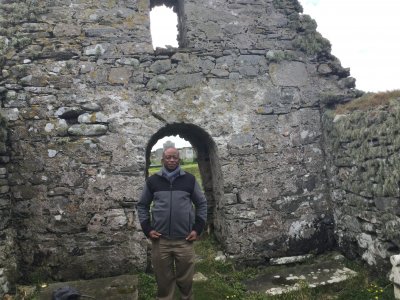 Easter Picnic, Yell (Gutcher, Gloup Memorial, Breckon Beach) 22nd April 2019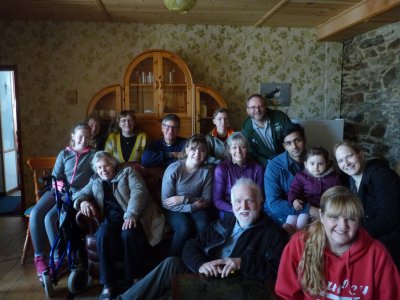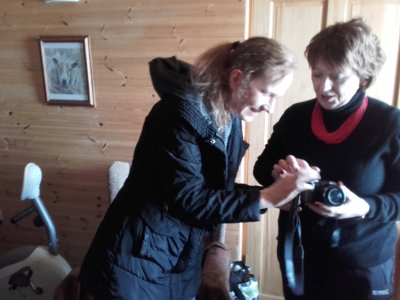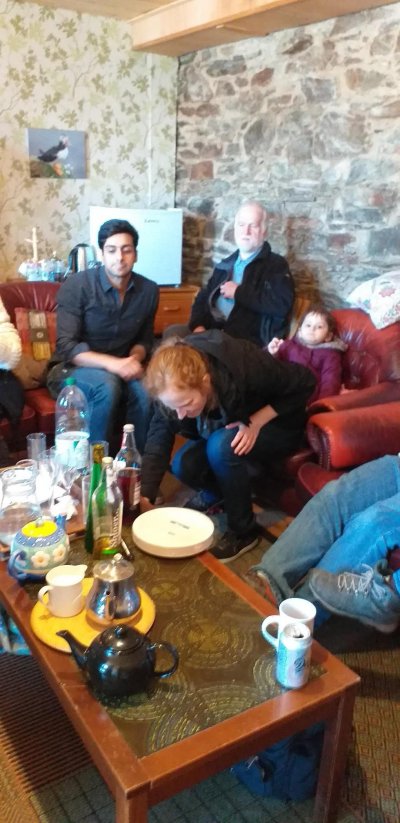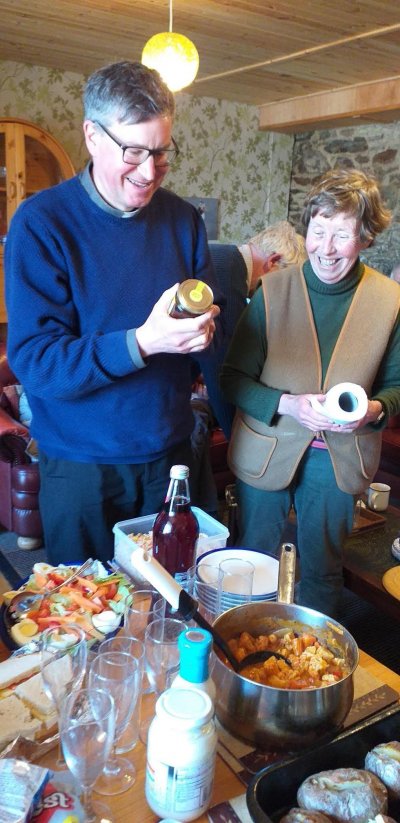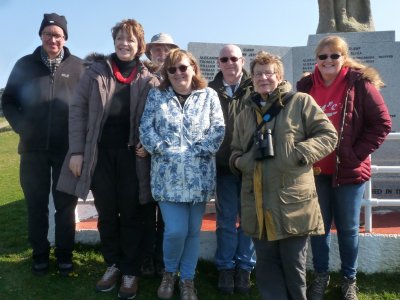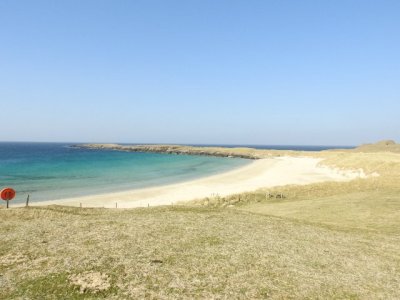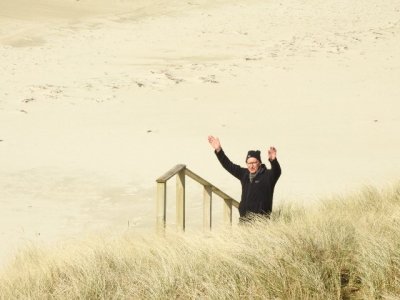 Easter Vigil, 20th April 2019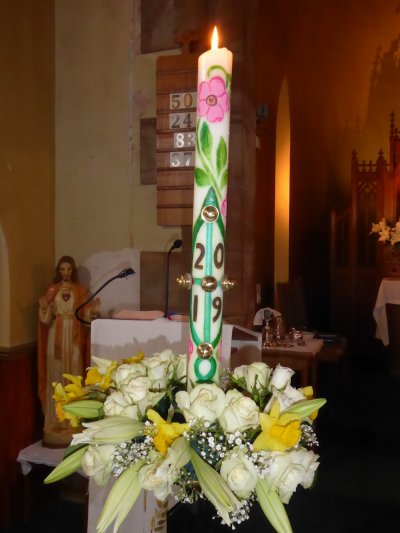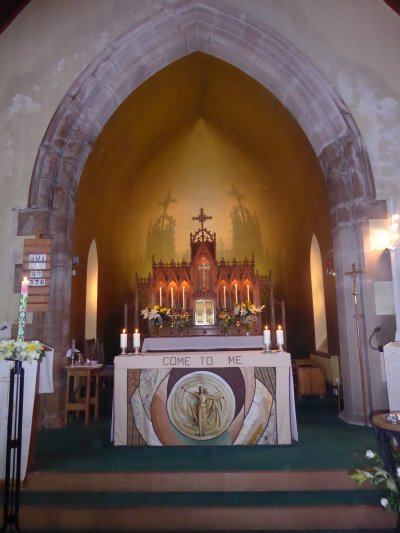 Eshaness, March 2019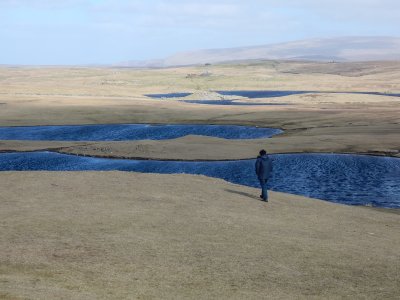 Photo Archive
We have more photos in our albums. Click on the links below to go to extra pages:
2017-2018: Fr Ambrose Flavell, Parish Administrator
2011-2017: Fr Anil Gonsalves, Parish Priest
2011 Centenary of St Margaret's Church
2009-2011: Fr Colin Davies, Parish Priest
1994-2000: Fr James (Jim) Hayes, SJ, Parish Priest
1986-1988: Fr Victor Riederer, SJ, Parish Priest