Michael Anthony Duffy, R.I.P.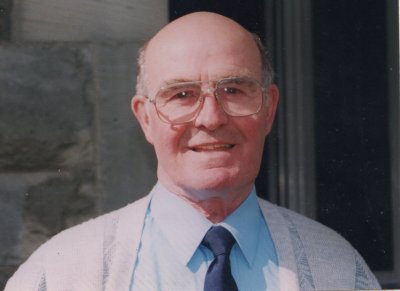 Mike Duffy died peacefully at Taing House, Lerwick, on 14th May 2020. He was 88 years old.
Mike was from a large family and kept his ties with Ballybofey in Donegal all through his life. As a young man he had moved to Britain and was living in London at the time of his marriage to Sheila in 1964. They got married in our parish church of St Margaret with the wedding celebrated by Fr Brian Riordan, S.J.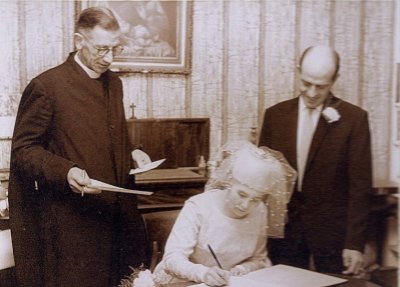 This is one of the few photos we have of the interior of St Margaret's Church just ten years after the Jesuits arrived to set up the parish: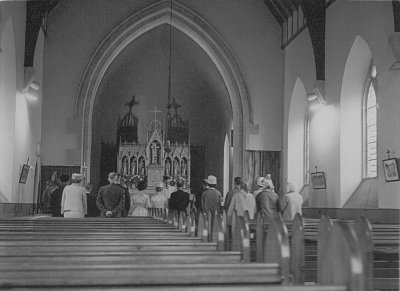 In the 1970s Mike and Sheila returned to Shetland and Mike was working as a carpenter during the expansion of the oil industry buildings at Sullom Voe. The hymn board in St Margaret's is an example of his handiwork.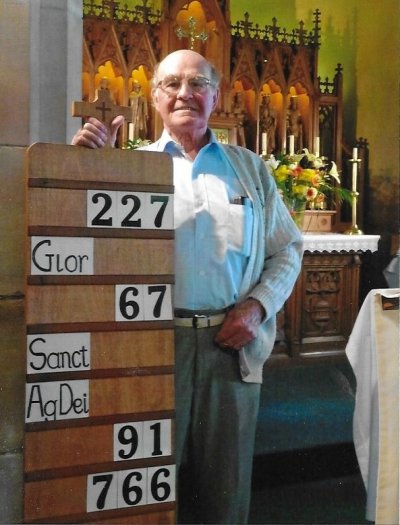 After news spread of Mike's death many people recalled his time as an usher at the Sunday Mass when his friendly welcome to visitors was often the lasting impression they took away from the parish. He had a strong handshake which he retained until the end. A fit and active man, he was still playing competitive football into his sixties.
In more recent years Mike was a regular at the Sunday Vigil Mass on Saturday evenings. When he began to have problems with mobility there was no shortage of friends willing to bring him to church in their car. He always sat in the same place, about six rows from the front, from where he would ring the consecration bell during the Mass.
Mike will be sadly missed. He is survived by his wife, Sheila, and three children. The burial was at Lerwick New Cemetery on 20th May and a memorial service will be announced for a future date.
May he rest in peace.
---
Other posts