Concert for Africa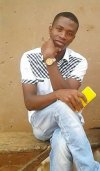 St Margaret's pews were well filled for the parish's first Fundraising Concert to sponsor four Ghanaian students through further education.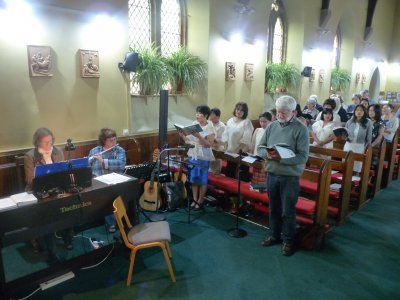 The four young men are all known to Father Ambrose through his work in Africa, and cannot continue as students without help. The former bursary scheme in Ghana has now been closed, and when the students contacted Father Ambrose to ask for support, parishioners were keen to help.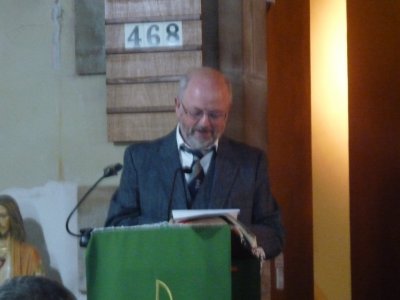 The concert was organised by Celia Smith and Brian Nugent, and the programme had something for everyone. There were five congregational hymns chosen by members of the parish, each one introduced with an account of why it was special to that person.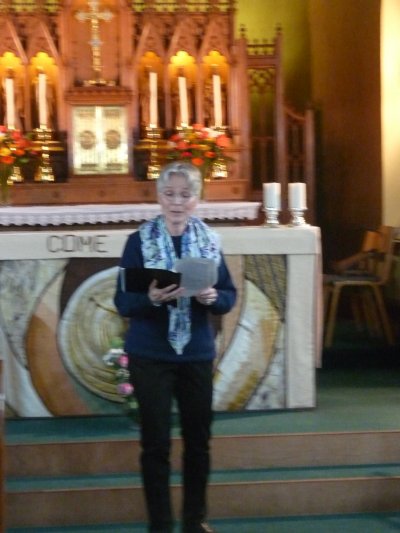 Regina Schmidt, accompanied by Peter Haviland, sang the beautiful I know that my Redeemer Liveth, and later did a medley of short religious pieces with seminarian Christopher Doig.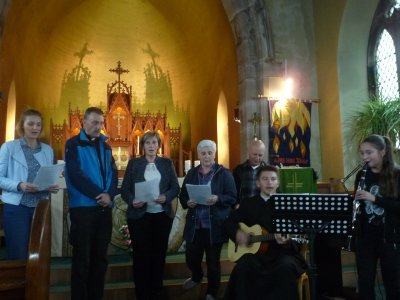 The Polish group did two favourite hymns, Abba Ojcze and Barka (well known in the English version, Lord you have come to the Seashore).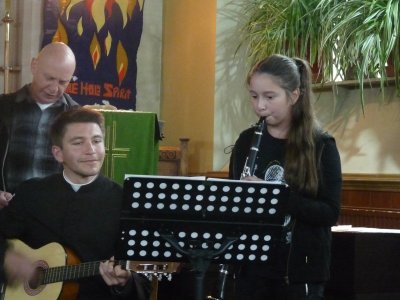 Young player Ania Skindzier joined them on the clarinet, along with Christopher on the guitar. Christopher showed his solo guitar skills with two Spanish pieces, and David Davies made everyone smile with some Lancashire school favourites and unaccompanied ballads. Joyce Davies read a dialect prose piece by Grace Barnes, Leaving Lerwick Harbour, and Marsali Taylor read three short religious poems.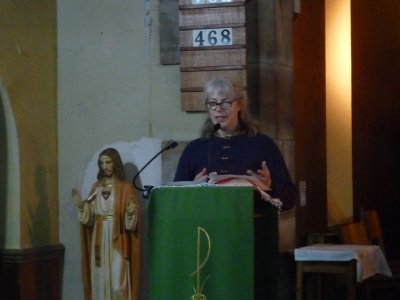 .
Toes tapped in the pews as the splendidly dressed Filipina group sang Ang Taning Alay Ko and Magpasalamat Kayo Sa Paginoon.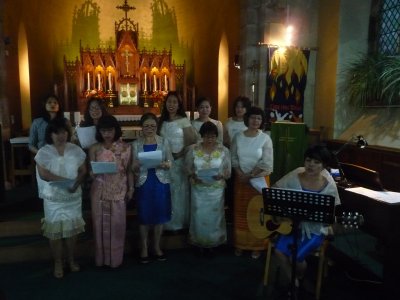 The last congregational hymn was Walk with me, O my Lord, and Katie Hatfield, introducing it, got murmurs of agreement when she said that it made her think of our parish and these four young men in Ghana, walking together in faith.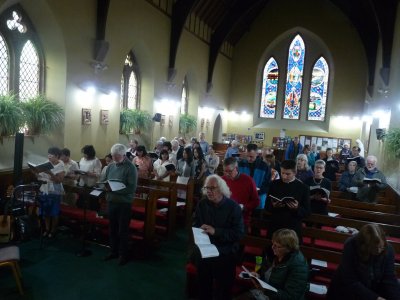 Finally, Father Ambrose and Christopher Doig led the singing of the Salve Regina, and candles were lit for the four students.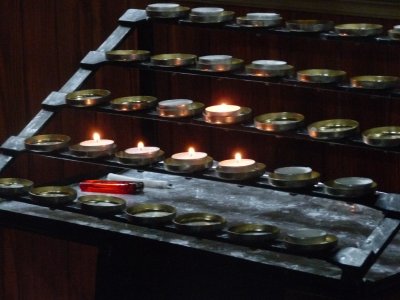 The concert was followed by a magnificent 'bring and share' feast in the parish rooms, with a huge salmon as a centrepiece, and a variety of delicious savouries and sweets. The total raised by the evening was One Thousand Seven Hundred and Thirty Three Pounds (more than Ten Thousand Ghana Cedis). The fund will be ongoing, as each student needs about Eight Hundred Pounds per year to continue in education - all donations welcomed!
If you would like to contribute, please see further information on the 'Africa Fund' page.
---
Other posts